Slide 1
Your HSA or FSA can be your smile's best friend.
Achieve a straighter, healthier smile without emptying your wallet!
Contact us for more information on orthodontic savings!
Slide 3
Teen Braces Orthodontist in Ashburn & Woodbridge, VA
Spring is the perfect time to give your teenager the gift of a beautiful, healthy smile. If your teen has crooked or misaligned teeth, now is the time to consider getting braces.
Slide 4
Children Braces: The benefits of a straight smile can last a lifetime!
Don't wait any longer to invest in your child's confidence and oral health. With braces, your teen can enjoy straighter teeth, a more comfortable bite, and easier dental hygiene.
Top-Notch Orthodontic Care in Ashburn, Woodbridge VA
At American Braces & Smile Center Orthodontics, we've been proudly providing top-notch orthodontic care in Ashburn, Woodbridge, and the surrounding areas for over two decades. Our experienced team has earned the trust of our patients through our commitment to exceptional service and personalized treatment plans.
From Invisalign to metal braces, lingual braces, clear braces, and more, we offer a wide range of orthodontic treatments to cater to your unique needs. We also specialize in appliances and retainers to correct jaw disharmonies.
Have questions about your dental health or curious about your treatment options? Our knowledgeable orthodontic specialists are always here to provide you with the answers you need. Plus, we offer no-obligation quotes for all of our services, so you can make an informed decision about your care.
Conveniently located in both Woodbridge and Ashburn, Virginia, our orthodontic and smile center is the perfect place to achieve your dream smile. Come see us today and experience the difference that 20+ years of orthodontic excellence can make!
Comprehensive Orthodontic Treatments
Our professional orthodontists provide comprehensive orthodontic treatments, and braces for kids, teens & adults.
American Braces & Smile Center Orthodontics
Straight Teeth. Better Self-Confidence.
This orthodontist has one of the loveliest people there. They do a very great job. From experience, from having braces before, they have done an amazing job & I can't stop smiling! Fully recommend for your children & for yourself!
Orthodontics is a specialty of dentistry that deals with the diagnosis and orthodontic treatment of tooth misalignments and jaw irregularities (malocclusions) using braces, clear aligners, Invisalign.
Not just for aesthetic enhancement, orthodontics also serves to improve a patient's overall oral health for a lifetime, and can even help with speech impediments. If you're wondering whether orthodontic treatment can really make a difference, just take a look at our before & after smile gallery.
Dr. Ron Hessamfar DMD, MS
Dr. Ron Hessamfar is a renowned orthodontic specialist practicing in Ashburn, VA and Woodbridge, VA.
He is a member of many local & national orthodontic societies including the American Association of Orthodontists (AAO), the Virginia Association of Orthodontists, American Dental Association, Northern Virginia Orthodontic Society.
Dr. Hessamfar and his staff are continuously contributing to and sponsoring many local charities and school activities! At American Braces and Smile Center Orthodontics, we are very proud to treat every patient as our own family!
Continuously considered as one of the best orthodontist in Ashburn VA & Woodbridge VA
Invisalign Orthodontist in Ashburn & Woodbridge, VA
American Braces & Smile Center Orthodontics is a certified provider of Invisalign in the Ashburn & Woodbridge, VA area.
The Invisalign clear aligners are fabricated specially for each patient's teeth and mouth using x-rays and 3D impressions. Invisalign braces are a great choice to straighten your teeth without the look of braces. It is a great alternative to metal braces even for kids. Invisalign Teen offers a completely new approach to orthodontics, giving you the smile you want without the embarrassment and hassles of traditional braces.
How Much Does Invisalign Cost in Ashburn and Woodbridge VA?
See how affordable Invisalign could be.
The cost of Invisalign in Ashburn & Woodbridge VA is similar to that of traditional braces, but that's where the similarity ends. Invisalign clear aligners are removable and virtually invisible, so you can keep living your life and caring for your teeth throughout treatment the same way you always have. Many dental insurance policies do cover Invisalign and orthodontic treatments. We also offer flexible and affordable monthly payment plan options to address any remaining financial concerns.
Orthodontist for Braces Near Ashburn & Woodbridge VA
We Provide all Types of Braces in Ashburn & Woodbridge in Virginia
Traditional metal braces continue to be the most popular choice for children and youngsters. The individual metal brackets are cemented to each tooth and an archwire is attached to apply gentle pressure to the teeth. To determine what type of braces will be a good fit for you, contact our office and schedule a free orthodontic consultation with our orthodontist Dr. Ron Hessamfar.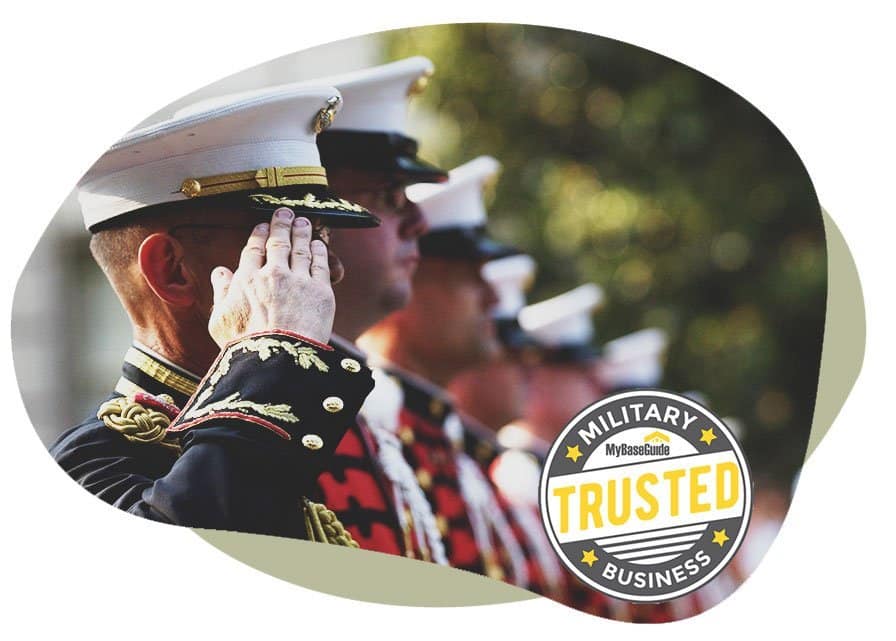 Military Orthodontist in Northern, Virginia
Years of hard work have earned American Braces & Smile Center - Orthodontics a reputation for professional, reliable trusted military orthodontic care in Woodbridge & Ashburn, Virginia. The professional manners of doctors and compassion of our staff have are the reason our patients are so loyal. Our reputation throughout Northern Virginia has helped expand our business across the state.
Please call our Woodbridge VA office for more information: (703) 897-6453
Orthodontist near Broadlands Virginia
Consistently recognized as one of the best orthodontics specialists in Ashburn,VA and Woodbridge,VA.
At American Braces &  Smile Center Orthodontics, we care about our patients and strive to provide the best orthodontic treatments and meet our patient's expectations. We have fantastic relationships with our patients, which can be seen through our online reviews below
14130 Noblewood Plaza #107,
Woodbridge, VA 22193
Call: 703-897-6453
OFFICE HOURS
Monday – Thursday: 9:30am-6pm
Friday: 9:30am-4pm
Saturday: 9:30am-3pm
42882 Truro Parish Dr #210,
Ashburn, VA 20148
Call: 703-726-6561
OFFICE HOURS
Monday – Thursday: 9:30am-6.00pm
Extended Thursday Hours: 11am - 7.30pm
Friday: 9:30am-4pm