Orthodontics in Woodbridge VA & Ashburn, VA
Welcome to American Braces & Smile Center Orthodontics in Northern Virginia
Five-Star Patients Testimonials: We're proud to serve many happy patients near Ashburn & Woodbridge VA.
In our orthodontic and smile center, you will find a range of orthodontic treatments to suit your needs, such as Invisalign, Invisalign Teen, Traditional Metal Braces, Lingual Braces, Clear Braces, Clear Aligners, Retainers and Appliances to correct jaw disharmonies.
At American Braces & Smile Center Orthodontics we will answer all your dental questions and provide you with a no-obligation quote for your chosen orthodontic treatment. We are conveniently located in Woodbridge, VA and Ashburn, VA
American Braces & Smile Center Orthodontics
Meet Orthodontist Dr. Ron Hessamfar DMD, MS
Orthodontist Dr. Ron Hessamfar is a renowned orthodontic specialist practicing in Ashburn and Woodbridge, Northern Virginia.
He is a member of many local & national orthodontic societies including the American Association of Orthodontists (AAO), the Virginia Association of Orthodontists, American Dental Association, Northern Virginia Orthodontic Society.
Dr. Hessamfar and his staff are continuously contributing to and sponsoring many local charities and schools activities! At American Braces and Smile Center Orthodontics, we are very proud to treat every patient as our own family!
Invisalign Orthodontist in Ashburn & Woodbridge, VA
American Braces & Smile Center Orthodontics is a certified provider of Invisalign in the Ashburn & Woodbridge, VA area.
The Invisalign clear aligners are fabricated specially for each patient's teeth and mouth using x-rays and 3D impressions. Invisalign braces are a great choice to straighten your teeth without the look of braces. It is a great alternative to metal braces even for kids. Invisalign Teen offers a completely new approach to orthodontics, giving you the smile you want without the embarrassment and hassles of traditional braces.
How Much Does Invisalign Cost in Ashburn and Woodbridge VA?
See how affordable Invisalign in Ashburn and Woodbridge VA could be.
The cost of Invisalign in Ashburn & Woodbridge VA is similar to that of the traditional braces, but that's where the similarity ends. Invisalign clear aligners are removable and virtually invisible, so you can keep living your life and caring for your teeth throughout treatment the same way you always have.
Many dental insurance policies do cover Invisalign and orthodontic treatments. We also offer flexible and affordable monthly payment plan options to address any remaining financial concerns.
Orthodontist for Braces Near Ashburn & Woodbridge VA
We Provide all Types of Braces in Ashburn & Woodbridge in Virginia
Traditional metal braces continue to be the most popular choice for children and youngsters. The individual metal brackets are cemented to each tooth and an archwire is attached to apply gentle pressure to the teeth. To determine what type of braces will be a good fit for you, contact our office and schedule a free orthodontic consultation with our orthodontist Dr. Ron Hessamfar.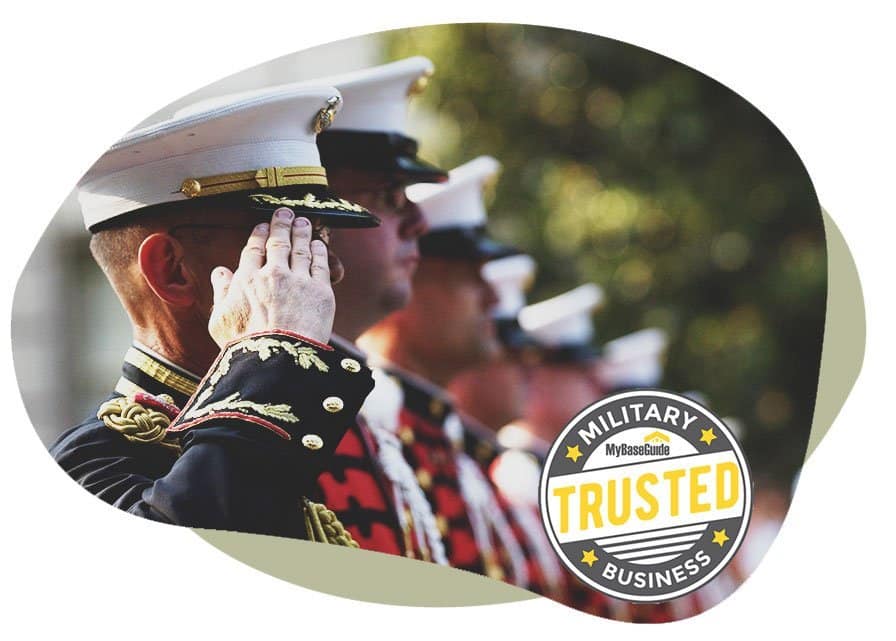 Military Orthodontist in Northern, Virginia
Years of hard work have earned American Braces & Smile Center - Orthodontics a reputation for professional, reliable trusted military orthodontic care in Woodbridge & Ashburn, Virginia. The professional manners of doctors and compassion of our staff have are the reason our patients are so loyal. Our reputation throughout Northern Virginia has helped expand our business across the state.
Please call our Woodbridge VA office for more information: (703) 897-6453
Broadland's Trusted Orthodontists
One of Best Rated Orthodontics Specialist in Northern Virginia.
Consistently recognized by Northern Virginia Magazine as one of the top orthodontists in Ashburn and Woodbridge in Virginia.
At American Braces &  Smile Center Orthodontics, we care about our patients and strive to provide the best orthodontic treatments and meet our patient's expectations. We have fantastic relationships with our patients, which can be seen through our online reviews below
Orthodontics in Woodbridge, VA
14130 Noblewood Plaza #107,
Woodbridge, VA 22193
Call: 703-897-6453
OFFICE HOURS
Monday – Thursday: 9:30am-6pm
Friday: 9:30am-4pm
Saturday: 9:30am-3pm